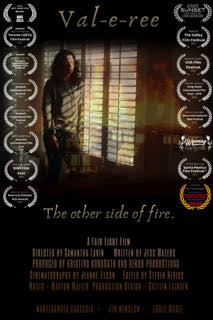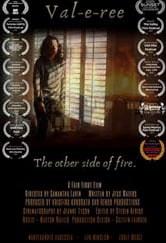 Val (-e-ree) Thursday October 19th 7:15 PM
Samantha Lavin - Director
Samantha Lavin is a skilled storyteller with a vision lending to dark comic tones, specializing in stories about family dysfunction, the queer experience, addiction, other-ability and the underdog. She is an award winning DGA director, assistant director and writer who has worked on film and television projects including "Dear White People", "Roar" and "Lucifer".
Samantha adapted and directed the British play "Key Change" in its West Coast premiere. It received an LA Times 99 Seat Beat Critic's Pick for its innovation and raw staging of a story highlighting women in prison.
Samantha wrote and directed the film, "In Memory of Me" which screened at over 40 festivals worldwide, winning awards including Panavision's New Filmmaker Grant. She created a television show called "Out of the Frying Pan" which was optioned by NBC/Comcast who hired her to direct the presentation pilot.
Most recently Sam wrote a pilot called "Queens Village" that was a finalist in the Screencraft TV Pilot Competition and the Adirondack Pilot Fellowship.
Her feature script "7 on 10" about a basketball player incarcerated for killing a woman in an alcoholic blackout was accepted to the Outfest Screenwriting Lab and has raised over 250k based on the strength of the trailer Sam created and is currently in development with CL9 Entertainment.
Samantha has served on the Lesbian and Gay Advisory board of West Hollywood as well as Women for Sobriety Center; an organization serving formerly incarcerated women. Volunteer service has always been a vital part of who she is as a person and in her work as a writer/ director.

A first responder suffering from agoraphobia after a sexual assault at work must walk through the flames of a past trauma to step into a new life.
Directed by: Samantha D Lavin
United States
Runtime: 10:36
Category: Short Films
Access For Val(-e-ree) Included In The Opening Gala Ticket Package