TRACES: THE VOICES OF A SECOND GENERATION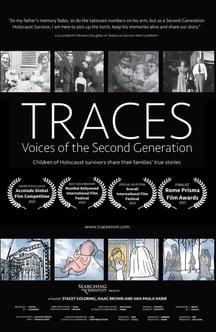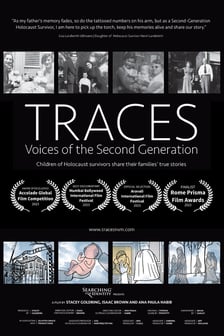 5:00 PM - TRACES: THE VOICES OF A SECOND GENERATION
In TRACES, Voices of the Second Generation, children of Holocaust survivors share their parents' remarkable accounts of surviving history's darkest evils and illustrate how the Holocaust has shaped their own lives. TRACES inspire, it acts as a warning, and reveals that we are all responsible for ensuring these stories are remembered.
Directors Isaac Brown, Ana Paula Habib
United States
Category: Documentary
Running Time: 56:46
Brazilian award-winning filmmaker Ana Paula Habib holds a Master's degree from the University of Florida's Documentary Institute and has a background in Anthropology. Ana produced Terra Blight and directed SiDiKi. She is a Florida Individual Artist Fellow and the recipient of the Art Ventures Grant from The Community Foundation of Northeast Florida.
Isaac Brown is an award-winning director with a master's degree in documentary film production from University of Florida's Documentary Institute. His thesis film Gimme Green won over a dozen awards, screened on the Sundance Channel, and it played at film festivals around the world. Isaac is a Florida Individual Artist Fellow; he directed the documentaries Terra Blight and SiDiKi. He's currently a Professor of Communication and Media & Digital Media at Florida State College at Jacksonville. Isaac is a licensed captain and a FAA certified remote pilot.
Ana and Isaac live in Florida where they focus on creating thought-provoking films at Jellyfish Smack Productions: www.jellyfishsmack.com.