THE CONQUEROR: HOLLYWOOD FALLOUT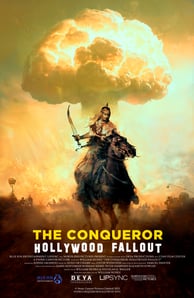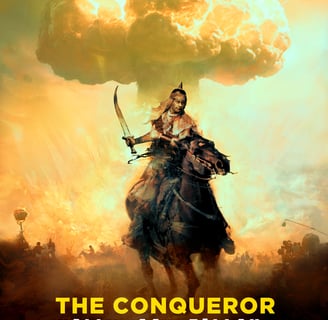 THE CONQUEROR: HOLLYWOOD FALLOUT Sunday October 22nd 6:30PM
The Conqueror: Hollywood fall out tells the story of one of the worst films ever made, The Conqueror starring John Wayne and Susan Hayward and produced by Howard Hughes. The real tragedy is that they shot the movie 130 miles from the Nevada Test Site and of 220 cast and crew 91 came down with cancer and 45 died. It also tells the fight for justice that town where they filmed The Conqueror did in order to get compensation and have the US government admit that they did wrong. It is narrated by Academy Award nominee Sophie Okonedo and it funny, sad and freighting.
Director: William Nunez
Time: 1:54:00
Producer: William Nunez, Douglas Waller & Elizabeth Fowler
Writer: William Nunez
Narrated by Sophie Okonedo
Director of Photography: Samuel Painter
Editor: Justin Weinstein
William Nunez is a writer/director of award-winning television programs, commercials and short subjects now making feature films.
In 2020, Mr. Nunez directed THE LAUREATE, a story based on the life of British poet Robert Graves.
Mr. Nunez has worked as a director and show runner for news stations CNN and NBC where he has won the prestigious journalism prize Dupont Award twice. Mr. Nunez has also directed numerous presidential debates for every election cycle since 2004. Mr. Nunez has been nominated three times for the Emmy Awards in the News and Documentary categories.
Mr. Nunez also directed, wrote and co- produced two award winning short subjects FULL METAL RACKET and FEAR OF MAN. FMR was In Competition at the Cannes Film Festival, and FEAR OF MAN won the Golden Hugo at the Chicago Film Festival. Both films have been screened in 24 countries.