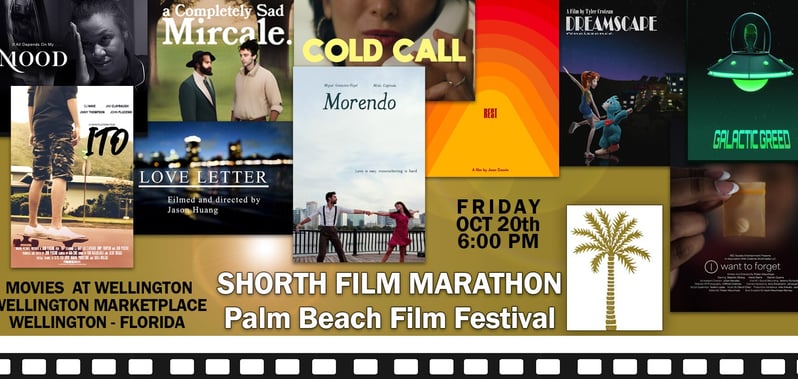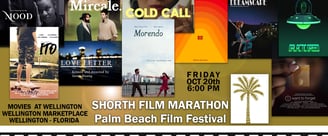 FRIDAY, OCTOBER 20th
6:00 PM - LOVE LETTER
Directed by: Jason Huang
Runtime: 1:54
6:05 PM - GALACTIC GREED
An alien travels to Earth only find out he cannot afford gas here. Using the only coin he has to play the slot machine, he hits the jackpot but gets greedy.
Director: Hokin Chan
Category: Short Films
Running Time 2:24
6:10 PM - THE TIME TRAVELING KID
An introspective and poetic monologue.
Director: Tyler Sacks
Category: Short Films
Running Time: 3:13
6:15 PM - ITO
A day in the life of Ito, an inner-city teenager hustling to make enough money to take care of his mentally unstable mother.
Director: John Plucenik
Category: Short Films
Running Time: 6:24
6: 25 PM - DREAMSCAPE RENAISSANCE
Cassidy has been trapped in a dream simulator and has to find a way back to reality but she won't be alone, Sabino, her virtual companion is here to help even if he has no one what's going on.
Director: Tyler Croteau
Category: Short Films
Running Time: 10:52
7:00 PM - MORENDO
In the solitude of his twilight years, Mateo can't help but reminisce about his life. Consumed by the memories of a former lover, he turns to the only thing he knows that can satisfy his longing for the past, music. Mateo uses a device that allows the listener to gain the ability to relive their memories, and he revisits some of the core moments of his life.
Director: Kyle Cyr
Category: Short Films
Running Time: 18:21
7:20 PM - AROUND ME
A young woman and her mother struggle to find common ground and come together following an event within the family.
Director: Vera Dunlop-Vaillancourt
Category: Short Films
Running Time: 10:21
7:30 PM - REST
In a stale church basement, during a support group meeting we hear from the meeting's leader of the day, Rose, who through her own past and memories reveals that this group has gotten more than they bargained for after receiving a life-saving treatment. Through REST, first-time filmmaker Joan Cassin explores the themes of time, forever, the preciousness of life, and whether you can have too much of a good thing.
Directed by: Joan Cassin
Runtime: 10:14
Category: Short
7:40 PM – MOOD
A young lady with dissociative identity disorder, formerly known as multiple personality disorder struggles with herself.
Directed by: Anthony R Page
Runtime: 10:34
Category: Short
7:50 PM - COLD CALL
An insurance salesman trauma bonds and falls in love over the course of a cold call.
Directed by: AJ Campli
Runtime: 9:20
8:00 PM - I WANT TO FORGET
Seeking help from a mysterious woman, a man decides if he can live with a terrible choice from his past.
Directed by: Tristan Wauchope
Runtime: 13:00
Category: Short
8:15 PM - A COMPLETELY SAD MIRACLE
A deranged artist in the present day begins a correspondence with John Howland, a pilgrim who fell off the Mayflower during his voyage to America 400 years ago.
Directed by: Henry Jack Toll
Runtime: 6:04
Category: Short
8:25 PM– COCKTAIL RECEPTION – AWARD CEREMONY