DON'T TURN YOUR BACK ON FRIDAY NIGHT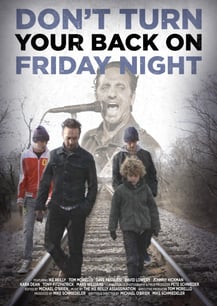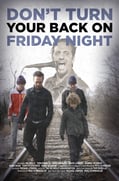 Don't Turn Your Back On Friday Night - Friday October 20th 9:00 PM
Meet former gravedigger turned doorman at the Park Hyatt in Chicago turned front man to his own band, Ike Reilly. At 40 years old he landed a recording contract with Universal and in true rock & roll fashion he bought his family a dream home in his hometown of Libertyville, IL. Ike took his band out on the road where they became what The New York Times called "one of the best live bands in America." Despite 9 albums, a cult following and immense critical acclaim Reilly has not yet found widespread commercial success.
Directed by: Mike Schmiedeler, Michael O'Brien
United States
Runtime: 01:42:41
Category: Documentary
Directors: Mike Schmiedeler, Michael O'Brien
Mike Schmiedeler has been producing, writing and directing award-winning documentaries for A&E, History, Discovery, PBS, National Geographic, Travel Channel and a host of other outlets for over 20 years. Mike has no musical ability despite 2 years of middle school guitar lessons and a memorable performance of "Peace Is Flowing Like A River" at all-school mass in 6th grade.
Michael O'Brien is a two-time Peabody-Award winning editor with documentary, scripted and unscripted credits for outlets like A&E, National Geographic Channel, PBS, History and Kartemquin Films