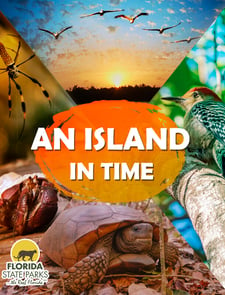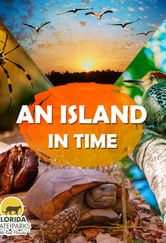 An Island In Time - Thursday October 19th 7:45 PM
Discover the natural wonders of John D. MacArthur Beach State Park, the only state park in Palm Beach County, Florida. Established in 1989, this protected subtropical coastal habitat was made possible through the generosity of John D. MacArthur and the John D. and Catherine T. MacArthur Foundation. In the 1970s, a university study revealed the area's incredible biological treasures, leading to its preservation. This documentary takes you on a journey through the park's 436 acres, nestled between the Atlantic Ocean and the Lake Worth Lagoon. Explore the diverse plant and animal species that call this area home, including seven endangered or threatened plants and twenty-two endangered or threatened animals. Through stunning visuals and expert commentary, this documentary showcases the park's rare beauty and the importance of its preservation. Join us as we celebrate Florida State Parks, the first park system in the nation to win a fourth Gold Medal, and delve into the remarkable ecosystem of John D. MacArthur Beach State Park, a true gem on Florida's southeast coast.
Directed by: Rafael A Noriega
United States
Runtime: 15:53
Category: Documentary
ACCESS FOR AN ISLAND IN TIME INCLUDED IN THE OPENING GALA TICKET PACKAGE
Rafael Director - Director
As a passionate director, Rafael Noriega created his growing portfolio of documentaries, TV pilots, and films based on a single mantra – feel the story. Creating a script, crafting a shot list, finalizing locations are crucial, however, emotion is essential. After collaborating and leading over 20 film projects Rafael discovered filming translates into feeling. This inspiration influenced the detailed lighting design applied in his award-winning science fiction short film, Explorandum; as well as the editing technique crafted in the documentary series, An Island in Time (Documentary). Creating an authentic experience by handpicking each lens, each angle, each depth of field, as a measure of emotion for the audience to feel. This concept of "show don't tell" is apparent in Rafael's wide range of creative works such as Slumber is Golden, Very Nice, The Snook, Bliss of Rai, Parasomnia, and Struggling Artist. As his career progresses, he discovers deeper and effective ways of communicating a theme that blossoms inside each viewer who experiences his vision – how does it feel to be human.